Posted by Archery Country on Feb 1st 2023
As the snow melts and nicer weather approaches, we begin to think about all of the fun summer plans we have. We also start thinking about the upcoming hunting seasons and how we can improve our skills. 3D Shoots are one of the best ways to prepare bowhunters for the upcoming hunting season due to the fact that you're able to practice with realistic hunting scenarios. Check out some of this year's upcoming 3D Shoot Events!
3D Shoots and Events in Minnesota
August 11th, 12th and 13th, 2023
Join Archery Country for the 2023 Powder Ridge 3D Fun Shoot! Think you have what it takes to climb the hills and still make that accurate shot? Test your skills with 50+ 3D targets. Shoot once or participate the entire weekend with the challenge, adult, and youth stakes. All skill levels are welcome! Shoot for fun and to sharpen your skills. You can even go through the shoot with your group of friends.
Rapids Archery Clubs 3D Shoots—Andover, MN
April 16th, 2023 – Ice Breaker 3D Shoot
May 21st, 2023 – Spring Fever 3D Shoot
June 10th and 11th, 2023 -- 32nd Annual Traditional Shoot
July 30th, 2023 – Summer Sizzler 3D Shoot
Bald Eagle Sportsman Association
BESA will be host 7 3D Archery Shoots this year! Each will consist of wooded trails with all Rinehart 3D targets set up on 2 loops, targets from badgers to buffalo set at 10 to 60+ yards, 10-80yd archery range for warm up, elevated platforms.
3D Shoots and Events in Other States
Chilakoot Bowhunters 3D Shoots- Somerset, WI
March 18th & 19th, 2023
May 20th & 21st, 2023 – 70th Anniversary
August 12th & 13th, 2023
Chilakoot Bowhunters
Chilakoot Bowhunters 3D shoots typically consist of 30 Rinehart targets spread out around 53 wooded acres. With stakes for Challenge, Men, Women, Traditional, Youth and Cub, this shoot is fun for the entire family!
Total Archery Challenge
All the exciting aspects of archery shooting are combined to bring you an unforgettable three-day experience.
Total Archery Challenge Events are held in the most scenic venues across the United States, including the top of the Wasatch Mountains in Utah, The Black Hills of South Dakota, the northern woods of Michigan, and many other locations.
"Each event includes over 100 3D targets which challenge shooters to adjust for distances, angles and natural obstacles. In addition to our main courses, we have a Future Champions course for beginner youth and other novelty shots to win major prizes like a new truck.. Come test your skills against the mountain, check out what events are coming near you. We will see you on the mountain."
March 30th-April 2nd, 2023 Beaver's Bend, Oklahoma
April 28th -30th, 2023 San Antonio, Texas
June 1st-4th,2023 7 Springs, Pennsylvania
June 9th-11th, 2023 Crystal Mountain, Michigan
July 7th-9th, 2023 Sunlight Mountain, Colorado
ASA 3-D archery features competitive rounds of lifelike, three-dimensional animal targets made of foam. The scoring rings are not always visible from the shooting stake and binoculars are allowed. Advanced archers must determine the distance to the target, pick a good aiming point, and execute the shot.
Each ASA Pro/Am tournament will consist of two rounds of twenty individual 3-D targets contested over a one or two-day period. All targets will be 3-D targets manufactured by McKenzie Targets that feature the ASA Pro 12-Ring. Classes consist of youth, young adult, amateur, semi-pro and pro.
Each twenty (20) target Unknown Distance round will be shot in three hours and thirty-minutes. Each twenty (20) target Known Distance round will be shot in less than three hours and fifteen minutes.
February 23rd-26th, 2023 Hoyt/Easton Pro/Am - Foley, Alabama
March 30th-April 2nd, 2023 Black Eagle/Darton Archery Pro/Am - Russel County, Alabama
April 27th-30th, 2023 Easton/Hoyt Pro/Am - Camp Minden, Louisiana
June 1st-4th, 2023 Tru Ball Pro/Am - London, Kentucky
IBO 3D Archery
IBO - International Bowhunting Organization is based in Ohio. IBO produces eight 3D shooting tournaments yearly, including an indoor course and one for traditional archers only. You will find most IBO tournaments are held in the Midwest.
A typical IBO 3D shoot consists of shooting two, 20-target courses over two days. There is no shoot-down. The targets are marked and scored the same as ASA targets, except the only bonus ring is the one in the center of the 10-point area. (That's the ring ASA doesn't recognize.) Arrows that hit that ring are worth 11 points.
I.B.O. (International Bowhunting Organization)
2023 IBO INDOOR WORLD CHAMPIONSHIP
FEBRUARY 10-12, 2023
Cooper Progress Park Building #1
Mt. Vernon, Ohio 43050
2023 IBO WINTER NATIONAL
March 17-19, 2023
Sage Creek Archery
1100 Ladonia Church Road
Mount Airy, NC 27030
2023 IBO Spring National
April 14-16, 2023
Clear Creek Golf Club
732 Harleywood Road
Bristol, VA 24202
2023 IBO NATIONAL TRIPLE CROWN
1st LEG
May 19-21, 2023
Pipestem Resort State Park
3405 Pipestem Drive
Pipestem, WV 25979
2nd LEG
June 16-18, 2023 Two Mile Run County Park
471 Beach Road
Franklin, PA 16323
3rd LEG
July 14-16, 2023
Hocking College
3301 Hocking Parkway
Nelsonville, OH 45764
IBO WORLD CHAMPIONSHIP
August 10-13, 2023
Cacapon Resort State Park
818 Cacapon Lodge Drive
Berkley Springs, WV 25441
R100 Archery Shoot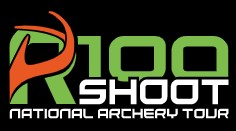 The R100 is a family-friendly 3D archery circuit that works with clubs all across the country to host R100 events. All events will be the same format including two 50-target ranges (the Safari Range and the North American Range).
The max group size at the R100 is 6 shooters. If you are attending the event by yourself and would like to shoot with a group, you can ask to join others or ask the event coordinator to help you find a group. You will find that most archers are very friendly and always willing to join up with someone new!
Mountain Archery Fest
Join Mountain Archery Fest for several different events and competitions at some of the most prestigious resorts around the country for a weekend of 3D Archery, recreational and competitive shooting, novelty shots and more!
Mountain Archery Fest is a 3-D festival designed with both the recreational and competitive archer in mind. MAF welcomes every discipline of Archery for every age, ability and most importantly, families. They do this by building 4 courses designed with every shooter in mind. MAF has built the most complete and all-inclusive 3-D event at the most magnificent mountain resorts in the country.
Mountain Archery Fest features the ONE AND ONLY Pope and Young World Record course: Archers shoot at 3D Targets that represent the P&Y World Class Record in yardage and angle of the 29 North American Big Game Records kept by the Pope and Young Club. An educational 18"x24" sign will education shooters about the species and hunter on each station. Antlers are created to represent the proportionate size of the species world record. This is a great educational course with the beginner and intermediate shooters in mind.
Beast Mode Archery Challenge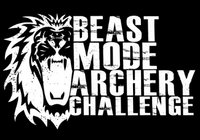 BMAC 3D Shoots
A 3D archery shoot takes place on real terrain that a hunter would normally encounter. For instance, you can expect drop offs, steep hills, and a great workout.
It provides challenges that simulate what you would expect on a western hunt. The targets are realistic, providing you with an incredible experience and a lot of great practice – no 3D glasses required. A 3D archery shoot is a great way to learn to hunt, prepare for upcoming hunting seasons, and to use your awesome bow skills.
BMAC 3D Challenges
Nothing can beat the real thing, of course, but sometimes the real thing isn't available. During the hunting off season, this bowhunting challenge is the next best thing! This is the most realistic 3D shoot that simulates what you will experience on your western hunts.
You've got the terrain, the weather, the sport itself, the weapon, the challenges, and more. Besides the targets, this 3D archery challenge is about as real as it gets, is great practice for all skill levels and a great family activity.
Check out all of BMAC's events and challenges!



Archery Equipment - Archery Supplies - Archery Gear - Archery Accessories
Leader Bowhunting supplies and bowhunting gear for 35+ years
Hunting Apparel & Backpacks | Scent Control | Insect Repellent | Treestand Accessories | Trail Camera's
Check Us Out On YouTube and Podbean!
Best 3D Archery Arrow Choices | Ep 18: 3D Archery Leagues and Shoots