Posted by Archery Country on Nov 15th 2021
Did you know that you can order custom Mathews bows at Archery Country? Mathews Custom Bow Builder makes it extremely simple for customers to design their own custom bow online. After it is perfected to your standards, you will have the option to print your custom bow build. Simply bring the print off to one of our three Archery Country locations and one of our experts will order the bow of your dreams!
Step One: Select A Mathews Bow To Begin
Once you're in the Mathews Custom Bow Builder, you will see all of the different Mathews bows. Click "Customize" on whichever bow you'd like to custom build to begin.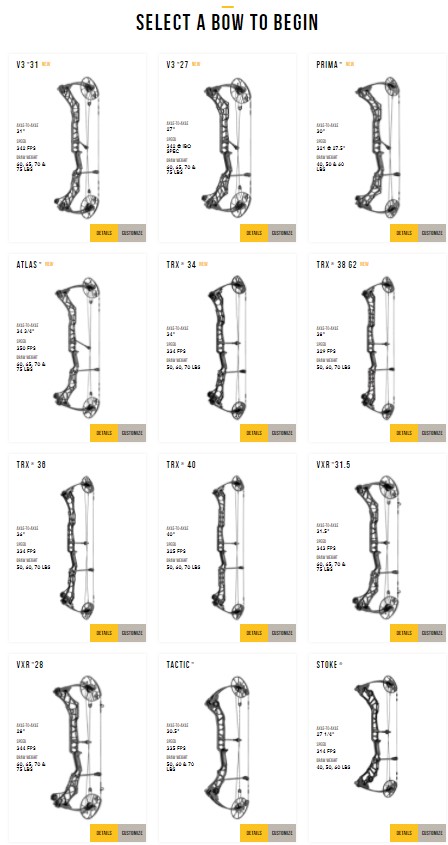 Step Two: Customize Your Mathews Bow
Once you have selected your bow, you will be able to customize the specs, riser, limbs, strings, cables, serving, custom damping options, stabilizers, rests and quivers that come with your new bow. As you add custom options, your will immediately be able to see what your bow will look like!
Step Three: Print Your Custom Bow Build
Now that you have everything you want on your next Mathews Bow, click the button to print your bow. This sheet will have all of the information needed for the Archery Country Pro Staff to make your dreams a reality!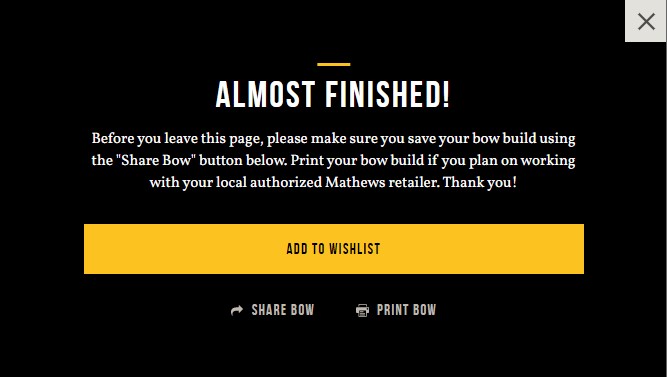 Step Four: Bring The Form To Your Local Archery Country
Stop by one of our three stores and have our pro staff order your masterpiece!
About Mathews Bows
From humble beginnings to the perhaps the most recognizable name in the bow industry, Mathews Inc. has shaped the bow market since its start in 1992.
Mathews Inc. founder, Matt McPherson, began building bows at a very young age. His passion began after his mother wouldn't allow guns in the house. If Matt wanted to hunt, he had to do it with a bow. At the young age of 13, Matt made his first ever compound bow.
In the 1970s, Matt McPherson started making recurve and compound bows. This led to the start of McPherson Archery. The McPherson Brand bows were taken from an average of 50% let-off to a remarkable 75%, making it easier for archers to draw and hold more weight. The company was sold in 1989.
In 1992 Matt McPherson took his idea for a new cam design and started Mathews Inc. This, at the time, small company started in Austin, Minnesota with just two employees — Matt McPherson and Joel Maxfield. Their niche? The single cam. This made Mathews bows lighter, faster, quieter and extremely accurate. This design revolutionized the bow industry.
Mathews Bows Today
Today, using state of the art equipment, Mathews handles all aspects of their bows. This includes research, development, manufacturing, finishing, and lifetime-warranty service. The result is a bow and a shooting experience unlike any other on the market.