Posted by Archery Country on Jul 15th 2022
Thinking about upgrading your crossbow? Archery Country is here to help provide some different options for the best crossbows under $1,500.
Wicked Ridge NXT 400 - $1,199.99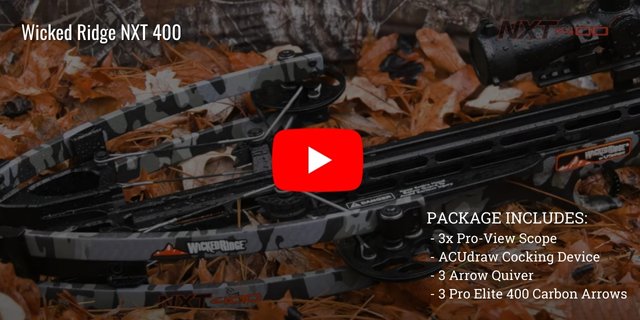 The Narrowest and Most Accurate Wicked Ridge Crossbow Ever. An ultra-narrow 6-inches wide, the NXT 400 crossbow is designed by hunting crossbow leader TenPoint and unleashes devastating speeds at 400 feet-per-second with jaw-dropping kinetic-energy, and match-grade downrange accuracy. At 400 feet-per-second with a 400-grain arrow, the NXT 400 is the best hunting crossbow TenPoint has ever made under the Wicked Ridge name. American Built by American Workers, the NXT 400 provides a combination of width, speed, accuracy, and built-in ACUdraw cocking device that is unrivaled at its unbeatable price.
TenPoint Turbo S1 - $1,299.99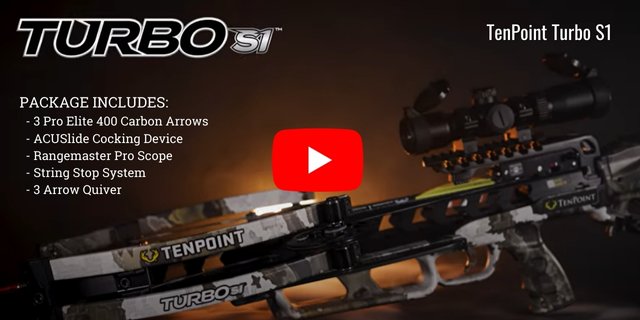 One of the most affordable high end crossbow ever and lowest-priced ACUslide crossbow ever. Featuring silent, easy cocking and safe-de-cocking, the Turbo S1 is TenPoint's shortest forward-draw crossbow ever. Measuring an ultra-compact 31-inches long, and delivering speeds of 390 feet per second. This is the affordable short crossbow you've been looking for! The short crossbow is equipped with the RX-6 Cam System, a 2-stage, zero-creep S1 Trigger that delivers a consistent, crisp, 3.5-pound pull, and the cocking and safe de-cocking system dealers recommend most – the ACUslide. Requiring just 5-pounds of force to operate - the ACUslide provides easy cocking and de-cocking. Forget the hassle of carrying a target to discharge your bow, or risking damaging an arrow by discharging it at the end of the hunt – safely de-cock the crossbow by backwinding the handle, and unlike other de-cocking systems on the market, stop at any point without the fear of damage, injury, or losing control. A short crossbow, safer and smoother, the Turbo S1 will reset your expectations for performance at its price.
Ravin R10 - $1,299.99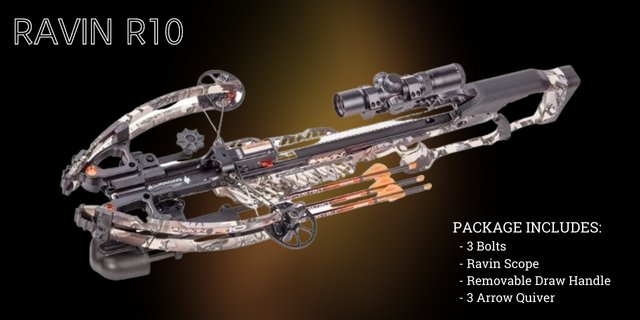 The R10 is one of the classic Ravin models and is great for both beginners and experienced hunters and shooters. Measuring 33 inches in length and tipping the scales at 6.8 pounds, the R10 produces speeds of over 400 FPS. Made for running-and-gunning or hanging out in a tree stand or ground blind, the R10 is a slim 6 inches axle-axle when cocked. Available in Predator Camo, exclusive to Ravin Crossbows.