Posted by Archery Country on Oct 13th 2021
Garmin announced new bow sights to their lineup in the Xero A1 and A1i, two groundbreaking auto-ranging digital laser bow sights that automatically measure the distance to a target and provide a precise, virtual lighted pin for the shot. The first-of-their-kind Xero bow sights are being announced in conjunction with the 2018 Archery Trade Association (ATA) Trade Show in Indianapolis, and can be seen at the Garmin booth
A silent, single-button trigger mounted on the bow's grip lets the archer range targets at rest or at full draw, virtually eliminating distance estimation and hunter movement – two of the biggest challenges in archery hunting. The laser range finder instantly provides the precise angle-compensated distance – up to 100 yards on game or 300 yards on reflective targets. The Xero then projects a precise, virtual LED pin that is only visible to the archer, and without the clutter of multiple physical pins. An ambient light sensor ensures the pin brightness is optimized for various shooting conditions.
Garmin Xero A1 Bow Sight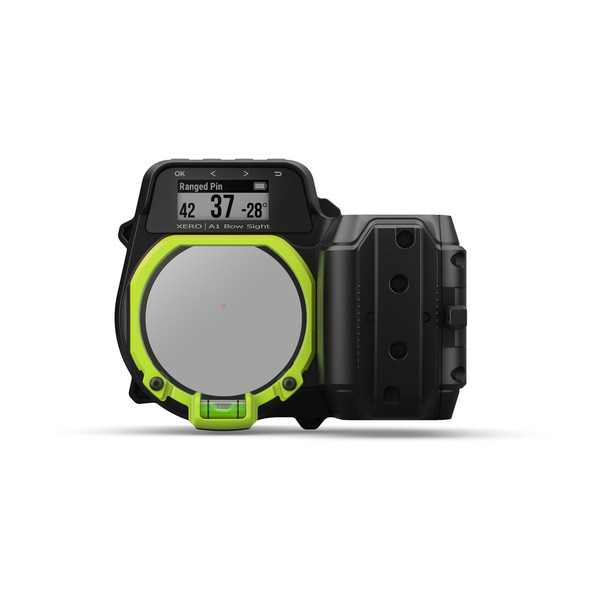 Know the range, and shoot the exact pin with minimal movement using the Garmin Xero A1 Bow Sight. They're the first bow-mounted digital laser range finders and targeting display systems that measure the angle-compensated distance to your target and provide an LED pin for the shot — even on those "in-between" yardages. LED pins automatically adjust brightness to conditions and allow you to see your target, unobstructed by physical pins. A single-button trigger lets you range at rest or full draw to game up to 100 yards away or to reflective targets up to 300 yards. Both Xero A1 and A1i are customizable for single-pin and multipin configurations or manual pin selection.
Garmin Xero A1i Bow Sight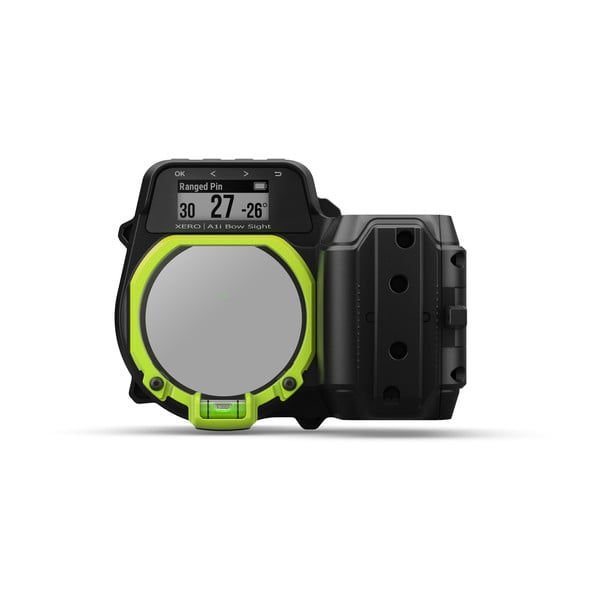 The Garmin Xerio A1i Bow Sight is an auto-ranging digital sight with dual-color LED pins. You've never seen a bow sight like this before. It measures the angle-compensated distance to your target and provides an LED pin for the shot. Featuring multiple arrow profiles, a laser locate feature, dual color LED pins, laser range finder, level indicators and more...this sight has everything you need and more!